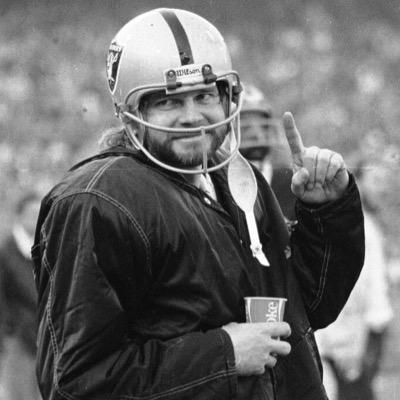 Stabler Elected to
the Pro Football
Hall of Fame


Raiders icon Ken Stabler is among six former players elected to the Pro Football Hall of Fame on Feb. 6, 2016, in San Francisco.

Also voted in for the Class of 2016 are are modern-day players Brett Favre, Kevin Greene, Marvin Harrison and Orlando Pace, coach Tony Dungy, contributor Edward DeBartolo Jr., and senior selection Dick Stanfel.

A candidate needs 80 percent of the vote from the 46-member HOF selection committee to get elected.

The Class of 2016 induction ceremony is Aug. 6 in Canton, Ohio.

Stabler goes into the Hall as a senior selection after dying of colon cancer reportedly on July 8 at age 69 — and just days after researchers said his brain showed widespread signs of chronic traumatic encephalopathy.

CTE is a disease linked to repeated brain trauma and associated with symptoms such as memory loss, depression and progressive dementia, according to The Associated Press. It has been found in the brains of dozens of former football players, including one of last year's Hall inductees, Junior Seau, who committed suicide in 2012 at 43.

Stabler, reportedly nicknamed "Snake" for a winding touchdown run during his Alabama high school career, was a finalist for the Pro Football Hall of Fame in 1990, 1991 and 2003. He is the 25th Raiders player to be inducted in the Hall of Fame.

"If you just look at how he played and what kind of quarterback he is, he's a Hall of Fame quarterback," Hall of Fame coach John Madden said in July shortly after Stabler's passing. "We get too caught up today in statistics."

Stabler, right, was a four-time Pro Bowl selection with the Raiders, leading the team to a a 32-14 victory over the Minnesota Vikings Super Bowl XI in 1977 — the first of three NFL titles for the franchise. He was named to the NFL 1970s All-Decade team.
The Foley, Alabama, native threw for 27,938 career yards and 194 touchdowns with 222 interceptions in 15 NFL seasons. He twice led the league in completion percentage (1973 and '76) and twice led the league in touchdown passes (1974 and '76).
Stabler played for the Raiders from 1970-79, the Houston Oilers from 1980-81, and the New Orleans Saints from 1982-84.
Madden told reporters after Stabler's passing:
"I was head coach of the Raiders the entire time Kenny was there and he led us to a whole bunch of victories including one in Super Bowl XI.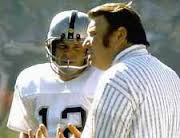 I've often said, if I had one drive to win a game to this day, and I had a quarterback to pick, I would pick Kenny. Snake was a lot cooler than I was. He was a perfect quarterback and a perfect Raider. When you think about the Raiders you think about Ken Stabler. Kenny loved life."
Stabler starred in some of the NFL's most famous games — "Immaculate Reception," "Sea of Hands," "Ghost to the Post" and "Holy Roller." In 96 regular-season starts with the Raiders, his Oakland teams had a 69-26-1 record.
Stabler was the fastest to win 100 games as a starting quarterback, having accomplished the feat in 150 games, which bettered Johnny Unitas' previous mark of 153 games. Since then, only Terry Bradshaw in 147 games, Joe Montana in 139 games and Tom Brady in 131 games have reached 100 wins quicker.
During his college career, Stabler led the University of Alabama to an undefeated 1966 season (11-0) and was chosen the Sugar Bowl MVP after a 34-7 rout of Nebraska. He was selected by the Raiders during the second round (62nd overall) of the 1968 NFL Draft.
For more information, please click Pro Football Hall of Fame
Contributing: The Associated Press
Updated: 2-7-2016
OAKLAND RAIDERS RAP
Archives | Court | Home | Links | Schedule | Tickets