<! --BEGIN LEFT SIDE NAVIGATION-->

---
Oakland Raiders Rap
Promote Your Page Too
---
---
Follow us on Twitter:
Oakland Raiders Rap
@raidersrap


<!BEGIN MAIN BODY -->

Game Preview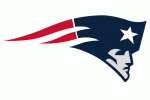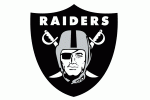 Patriots vs. Raiders

Nov. 19

1:25 p.m. (Pacific)

TV: CBS




THE SKINNY:
Oakland (4-5) seeks to end a four-game losing streak against defending Super Bowl champion New England (6-2). The Raiders play a home game at Estadio Azteca in Mexico City for the second straight season. The Patriots have won 12 straight road games dating to Sept. 18, 2016. The Patriots and Raiders play a regular-season game for only the fourth time since 1989. The Raiders are 2-0 under coach Jack Del Rio after their bye week.

LAST WEEK:
The Raiders had a bye; the visiting Patriots defeated the Denver Broncos 41-16

KEY MATCHUPS:


QB Tom Brady vs. Raiders pass defense — Brady has thrown for a league-high 2,807 yards and has 19 TD passes, tied for second most in the NFL. Oakland is 22nd against the pass, allowing 244.6 yards per game.

QB Derek Carr vs. Patriots pass defense — Carr has thrown for 300 or more yards in three staright games. He has completed 65.2 percent of 270 passes with 13 TDs and 7 INTs. New England is 32nd against the pass, allowing 287.2 yards per game.

TE Rob Gronkowski vs. SS Karl Joseph — Gronkowski has 38 catches for 583 yards and 5 TDs. Joseph has struggled in pass coverage this season.

DE Khalil Mack vs. Patriots O-line — Mack has only one-half sack the past five games after getting four sacks in the season's first four games. The Patriots have allowed 22 sacks, tied for 14th fewest in the league.

RB James White vs. Raiders LBs — White is second among all RBs with 46 catches. Raiders linebackers have struggled covering running backs out of the backfield this season.
STATS OF THE WEEK:
The Patriots have won 12 consecutive road games, equaling a franchise record set from Dec. 24, 2006 through Oct. 5, 2008. The two 12-game streaks are second in NFL history, trailing only the 18-game road win streak by San Francisco (1988-90).
---
The Raiders are allowing opposing QBs to complete 71.2 percent of their passes and post a 110.5 passer rating, both would be third worst in NFL history.
---
The Patriots are 2-0 in international regular-season games while the Raiders are 1-1. New England beat Tampa Bay 35-7 in 2009 and defeated the St. Louis Rams 45-7 in 2012, with both games played in London. Oakland lost to Miami 38-14 in London in 2014 and beat Houston 27-20 in Mexico City in 2016.
---
Oakland is the first team to fail to intercept a pass in the first nine games of a season. Only team since at least 1940 to go 10 in a row without intercepting pass was 1976-77 49ers.
---
The Patriots' Bill Belichick is 7-1 against Oakland while the Raiders' Jack Del Rio is 0-3 against New England, all as Jacksonville Jaguars coach.

LAST MEETING:
Tom Brady throws for 234 yards and a TD to help the host Patriots defeat the Raiders 16-9 at Gillette Stadium on Sept. 21, 2014.

RIVALRY REWIND:
Mark van Eeghen and Ken Stabler each score touchdowns on 1-yard runs during the fourth quarter to rally the host Raiders to a 24-21 victory over the Patriots in an AFC Divisional playoff game on Dec. 18, 1976.

RECENT HISTORY:
The Patriots have won four straight games against the Raiders. New England is 4-7 in road games against the Raiders, including 1-1 playoffs. The Patriots lead the series 18-15-1, including 2-1 postseason.

DID YOU KNOW?:
The Patriots' Tom Brady needs one TD pass to join Warren Moon (25 in 1997) and Brett Favre (25 in 2009) as the only QBs in their 40s with at least 20 TD passes in season.
---
The Raiders and the then-Boston Patriots were original members of the American Football League in 1960.
---
The Raiders will play their third game at Estadio Azteca in Mexico City. Oakland defeated the Houston Texans 27-20 in 2016 and lost to the Dallas Cowboys 21-6 in a 2001 exhibition game.
---
The Patriots franchise has retired seven jersey numbers: Gino Cappelletti (20), Mike Haynes (40), Steve Nelson (57), John Hannah (73), Bruce Armstrong (78), Jim Hunt (79), Bob Dee (89).

OPENING LINE:
Patriots by 6.5

Updated: 11-16-2017

For more on this week's game:

Raiders.com | Patriots.com
NFL.com

OAKLAND RAIDERS RAP

Archives | Home | Schedule | Tickets | Transactions