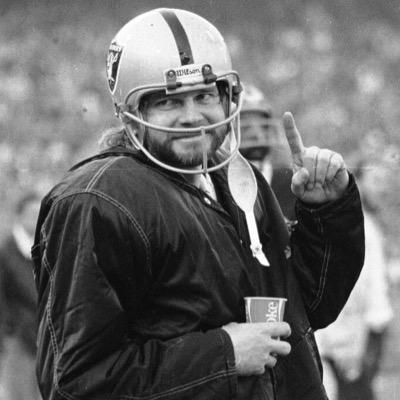 Obituary: Ken Stabler


Ken Stabler, who led the Oakland Raiders to their inaugural Super Bowl victory and was the NFL's Most Valuable Player in 1974, reportedly has died as a result of complications from colon cancer. He was 69.

His family announced his death on Stabler's Facebook page on July 9, 2015. The statement said Stabler "passed peacefully" on July 8 while surrounded by family, including his three daughters.

The family's statement said he was diagnosed with Stage 4 colon cancer in February 2015.

His brain and spinal cord were donated to Boston University's Chronic Traumatic Encephalopathy Center to support research into degenerative brain disease among athletes, according to the family.

Raiders owner Mark Davis said the team was "deeply saddened by the passing of the great Ken Stabler."

"He was a cherished member of the Raider family and personified what it means to be a Raider," Davis said in a statement. "He wore the Silver and Black with Pride and Poise and will continue to live in the hearts of Raider fans everywhere. Our sincerest thoughts and prayers go out to Kenny's family."

Said Hall of Fame coach John Madden:

"I was head coach of the Raiders the entire time Kenny was there and he led us to a whole bunch of victories including one in Super Bowl XI. I've often said, if I had one drive to win a game to this day, and I had a quarterback to pick, I would pick Kenny. Snake was a lot cooler than I was. He was a perfect quarterback and a perfect Raider. When you think about the Raiders you think about Ken Stabler. Kenny loved life.

"It is a sad day for all Raiders."

Stabler, right, was a four-time Pro Bowl selection with the Raiders, leading the team to a a 32-14 victory over the Minnesota Vikings Super Bowl XI in 1977 — the first of three NFL titles for the franchise.
The Foley, Alabama, native threw for 27,938 career yards and 194 touchdowns with 222 interceptions in 15 NFL seasons. He twice led the league in completion percentage (1973 and '76) and twice led the league in touchdown passes (1974 and '76).
Nicknamed "The Snake" for his elusiveness on the field, Stabler played for the Raiders from 1970-79, the Houston Oilers from 1980-81, and the New Orleans Saints from 1982-84.
Stabler starred in some of the NFL's most famous games — "Immaculate Reception," "Sea of Hands," "Ghost to the Post" and "Holy Roller." In 96 regular-season starts with the Raiders, his Oakland teams had a 69-26-1 record.
Stabler, who was named to the NFL 1970s All-Decade team, was a finalist for the Pro Football Hall of Fame in 1990, 1991 and 2003.
"If you just look at how he played and what kind of quarterback he is, he's a Hall of Fame quarterback," Madden told reporters. "We get too caught up today in statistics."
During his college career, Stabler led the University of Alabama to an undefeated 1966 season (11-0) and was chosen the Sugar Bowl MVP after a 34-7 rout of Nebraska. He was selected by the Raiders during the second round (62nd overall) of the 1968 NFL Draft.
Contributing:
Associated Press
Updated: 7-9-2015
OAKLAND RAIDERS RAP
Archives | Court | Home | Links | Schedule | Tickets